Localization & Direct Grant Awards
valued at 1 million Qatari Riyals!
The Mada Innovation Award is a first of its kind award that is aimed to reward innovative solution that promotes accessibility and enhances the lives of users with disabilities.
This stream is designed for creating opportunities for new innovative entities who already have a "Proven Concept" for their AT product or service to establish themselves in the market. Applicants selected for this stream will be provided with a grant through MADA Innovation Program to develop the proposed product/service concept to cater towards the local and Arab market.
Localizing is conducted mainly to support Arabic inclusive solutions for PwDs and all. This stream is targeted towards international established entities who already have an existing product/service relevant to ICT Accessibility and Assistive Technology that are looking into Arabic localization of their product.
The 'Mada Hackathon', is a uniquely designed competition from Challenge to Prototype in 48 Hours that focuses on individuals and teams of designers, teachers, academics, students, software developers and the best-in-class innovators to develop an Accessible Open Educational Resources in Arabic language based on the Mada open-access resources: Tawasol Symbols, Unified Arabic Braille, Buhamad Sign Language Interpreter Avatar.
Open Call for Submissions

20/06/2023

Registration for participation in Mada Innovation Award is to take place online by providing all necessary information using the form.

Submission Deadline

30/09/2023

Mada Innovation Award Committee will stop receiving applications by September 30, 2023

Technical Evaluation

19/10/2023

Phase 1: Preliminary evaluation of all submissions. Only accepted applicants will be notified about Phase 2.

Pitching Phase

26/10/2023

Each Applicant will present their idea to the jury board. The presentation must include:
A. Short Video Pitch by the team - 120 Seconds
B. Detailed Presentation Deck of the application

Final Evaluation

15/11/2023 - 22/11/2023

The jury evaluate the final shortlisted applications.

Mada Innovation Day – Announcement of Winner

November 2023
The contestant (or the team or organization) fills in all the details on the competition website at this link: https://award.mada.org.qa
The contestant (or the team or organization) will add all the details in the application form available on the competition site, taking care to provide all the required information.
The contestant (or the team or organization) receives electronic notification of the receipt of his participation.
The contestants who pass the preliminary review will only be notified regarding the presentation and pitching phase. He can also see the instructions of the members of the jury to remedy the shortcomings that can be recorded in his nomination file and re-send back the requirement of not exceeding statutory deadlines.
The Jury
Mada assigns the Jury for the Mada Innovation Awards. The committee will include experts in ICT accessibility specialists, University faculties and entrepreneurship specialists.

Al Dana Al Mohannadi
Mada Center

Aljazi AlJabr
Mada Center

Wadhah Al-Adgham
Qatar Science and Technology Park

Dr. Tawfiq Al-Hadrami
University of Nottingham Trent, United Kingdom

Musa bin Sa'eed bin Barghoush Al-Amri
3D Factory Oman

Hind Nader Al-Saad
Qatar Business Incubation Center

Bilal Al-Amri
Arab Organization for Education, Culture, and Science – ALECSO

Steve Mackey
SoutienGroup

Mariam Al-Sulaiti
Ministry of Interior, Qatar

Eman Al-Kuwari
Tasmu, Qatar

Mahmoud Al Mahmoud
Bedaya Center, Qatar

Dr Oussamma Ghoul
Mada Center
Apply for Mada Innovation Award
The Mada Innovation Award will be announced through a campaign, followed with open call period and announcement on Mada Innovation day.
Winners of the Mada Innovation Award 2022 – Direct Grant Track :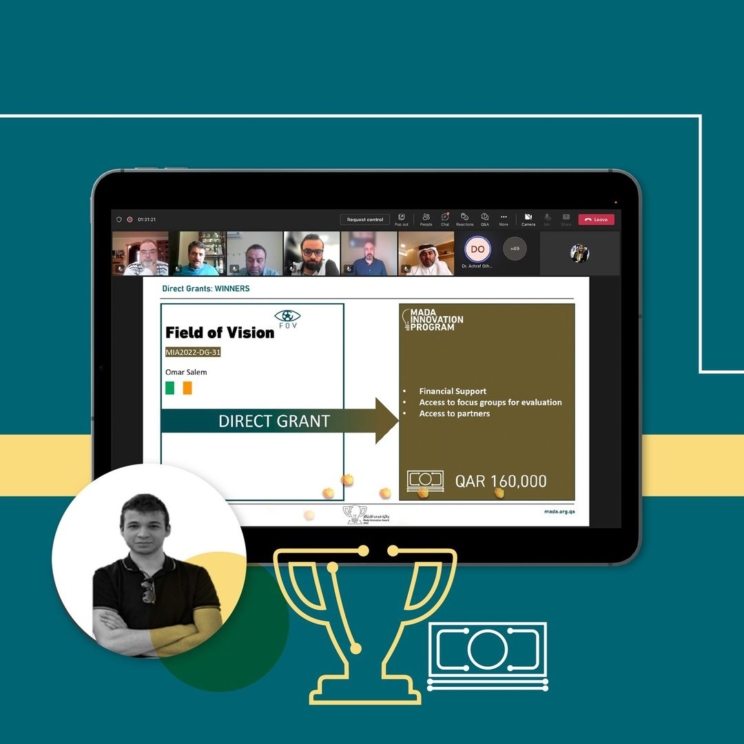 The Innovator Mr. Omar Salem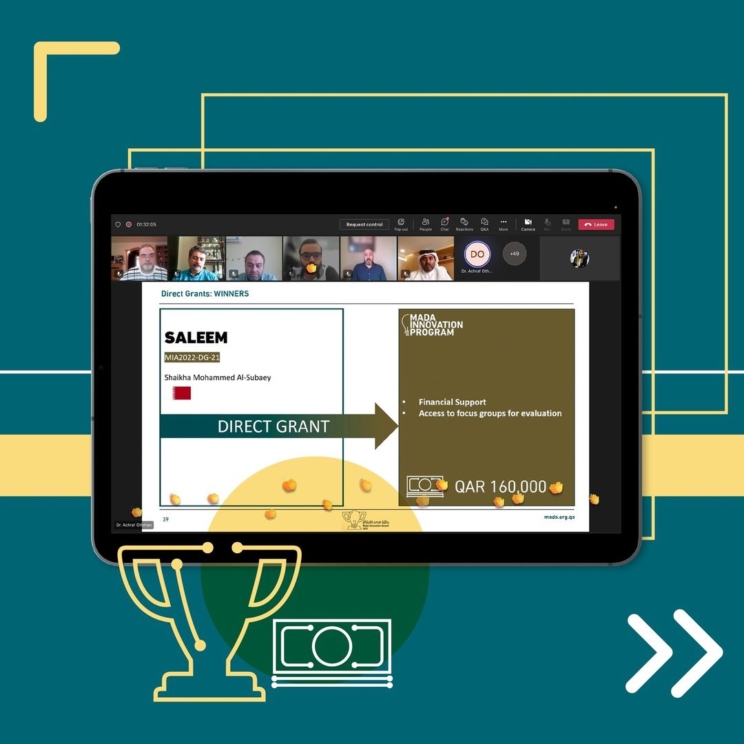 The Innovator Ms. Shaikha Mohammed Al-Subaey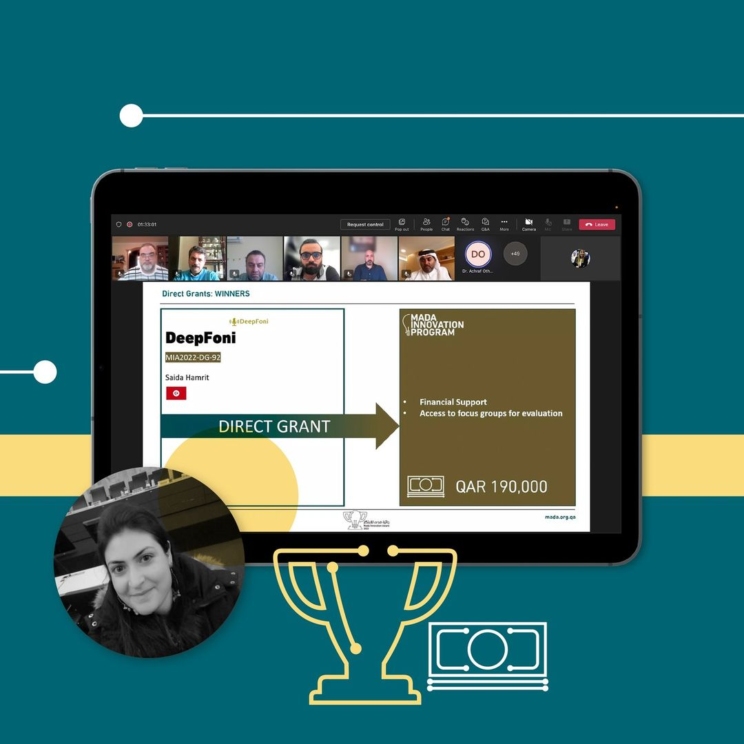 The Innovator Ms. Saida Hamrit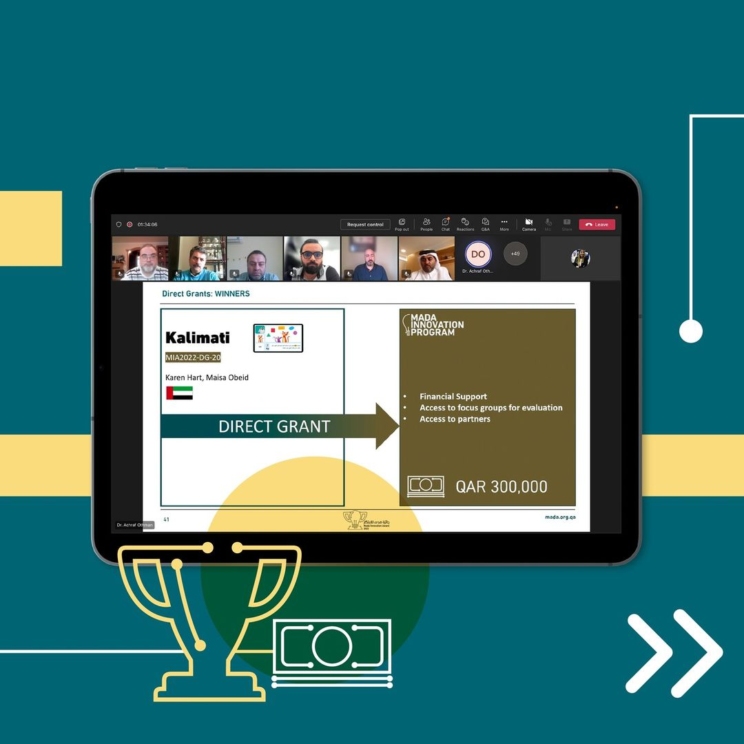 The Innovator Ms. Karen Hart & Ms. Maisa Obeid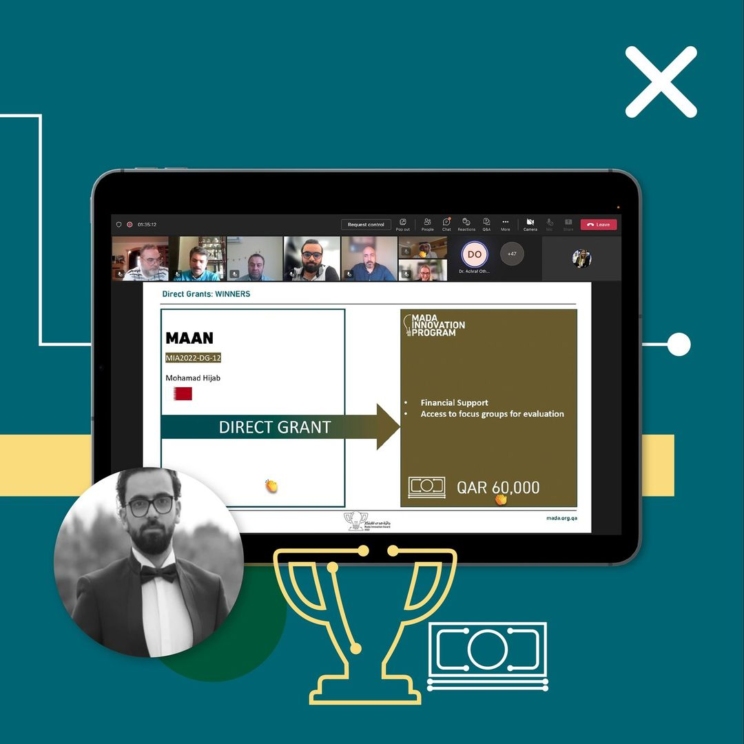 The Innovator Mr. Mohamad Hijab
The winner innovation of the Mada Innovation Award 2022 – Localization Grant Track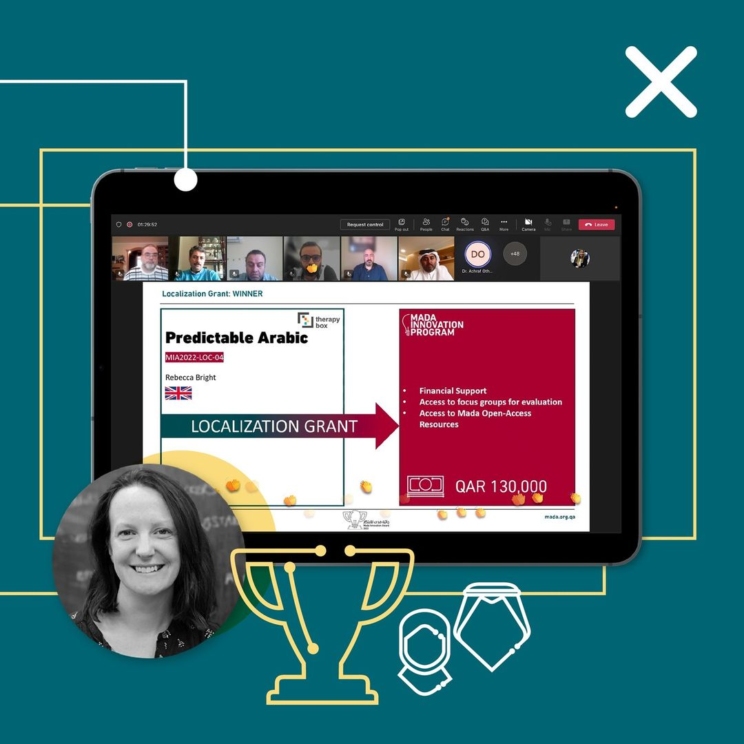 The innovator Ms. Rebecca Bright